1. Zavies 80 Druid/ DarkZav 80 DK (Hard Core)
2.
http://www.wowarmory.com/character-shee ... r&n=Zavies
Dk
http://www.wowarmory.com/character-shee ... &n=Darkzav
3.
http://www.wowhead.com/?talent=0VG0uZZfccuwuxiuVhsu
DK
http://www.wowhead.com/?talent=jfVMVZZfM0Itckgco0fsut
4. I don't have any WWS readily available. But, I can tell you healing I am #1 or #2 on most boss fights. I know you may say it's easy for a druid. As far as the DK to be honest It isn't my strongest class I have played.
5. Post BC I was in Odyssey for a long time and the reason I left was the guild fell apart. The other guild was VOA. After running with them for a long time I decided it was time for a change. I had a lot of fun with them and it was hard to go. They have a lot of really cool people but, it got to the point that people seemed board with the content (I was one of the). Even though we cleared all the content, it seemed like some have lost focus.
6. BC content full clear WoTLK full clear other then all 3 drakes
7.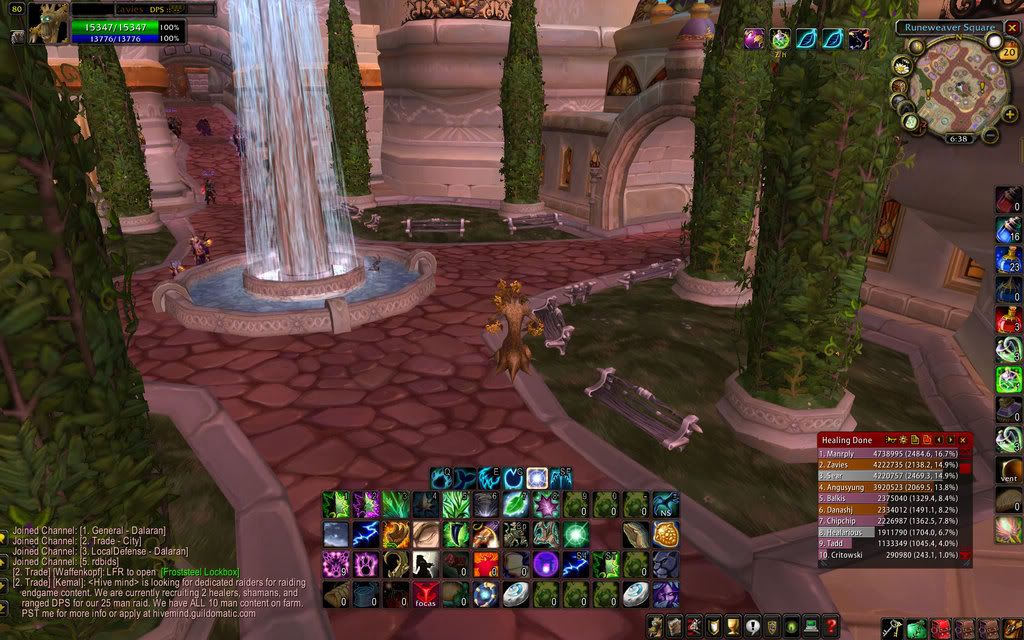 8. To tell you a little about myself. My real name is Benny I'm 32 and live in Michigan. I have 2 kids 3 and 10. My 10 year old is my home grown gold farmer who supports my raid habits. I am an IT consultant who is dying it this hateful ass state. Other than that I'm just a drunk mofo who like to play wow.
As far as game info, some of you if not most of you know me as Zavier or just Zav. I have been around this server from about day one. I like to think I am reasonably liked by most. I stay active so I can keep up with old friends and run some content with them. That's about it nothing really special.
8.1 I have switched to AT&T U-verse so my connection thus far has been very nice. I have recently built a new computer that's really nice (if you want the spec I can share them). In regards to vent I have no issue talking if asked to in raids. Other than that, I kinda hang out in various vents talking to friends
8.2 I actively read my current guild forums for changes, ideas and strats. Not real active as far as post but I read most of it and I avoid the wow forums like the plague!
9. I can raid 89-98% of the time " EQ-DKP 30 / 90 day" any day of the week .
10. Sorry I don't use any IM programs PM's or email is the best way to get me.
11. I have found myself running some of you off raids with Pellet and some others they all seem like a good group of guys. Over the years Pellet and I have become pretty good friends and we have talked about me applying for a long time. Also, would be cool the hang with Grap. And Obe . again.
12. "Grappler, page me one more time in vent fuckers i dare you!"