Character: Moobert- Level 80 Death Knight
Armory Page-
http://www.wowarmory.com/character-shee ... &n=Moobert
Talent Build-
http://www.wowhead.com/?talent=jZG0ex0x ... hxckxcq0zo
Since I joined Azgalor A little over 2 months ago, I have been in the guilds, Too Drunk To Raid, and Animosity.
to be quite honest, both guilds sucked dick. I heard talk about how much raiding they both do, and experienced one raid in the guild animosity, half was pug, the other half was primarily of people who had just dinged 80. The raid being a heroic VOA. And, inevitably, we fucking wiped. On the second Dragon. :/
I Got more into raiding after BC because there were more, easier raids to do. Such as OS, VOA, etc..
I usually find time to raid once or twice a day, not including all the heroic dungeons I can do. :]
My UI is pretty basic. Titan Panel, Atlasloot, Atlas, Questhelper, And Recount, if however I am required by this guild to get diff add ons, let me know :]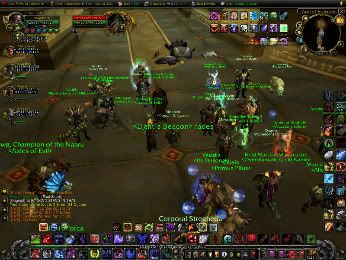 Now, a little about myself.
I live in San Diego, Sopohmore in High School. I am a part of the Varsity Water polo team, Varsity Wrestling team, And the Varsity Swim team. I fucked my leg up in wrestling so im out for the season.
I have a girlfriend of 8 months:] Her name is Tatum. Shes AMAZING:] I like pretty much everything the average 16 year old would; sex, sports, World of Warcraft, sex, and a fuck load of food.
I have a good internet connection, really no problems at all. Decent computer, I can play wow just fine without lag. Video card is ATI Radeon, thats about all I know. Dell. I do have a mic and yes I am willing to speak into ventrillo.
I am available at all times, school and sports get me out by about 6 o clock server time.
Contact information- My AIM SN is distudd
MySpace page- MySpace.com/Deathcabfordi
I want to join RD because to be ranked 3rd on server, #1 For Alliance, you guys have to be good.
You niggas dont fuck around! I need a good guild, everything else so far has been shit.
If I could be any kind of Animal, it would be this.
Platypui Know whats up. They get the job done when you need them the most.